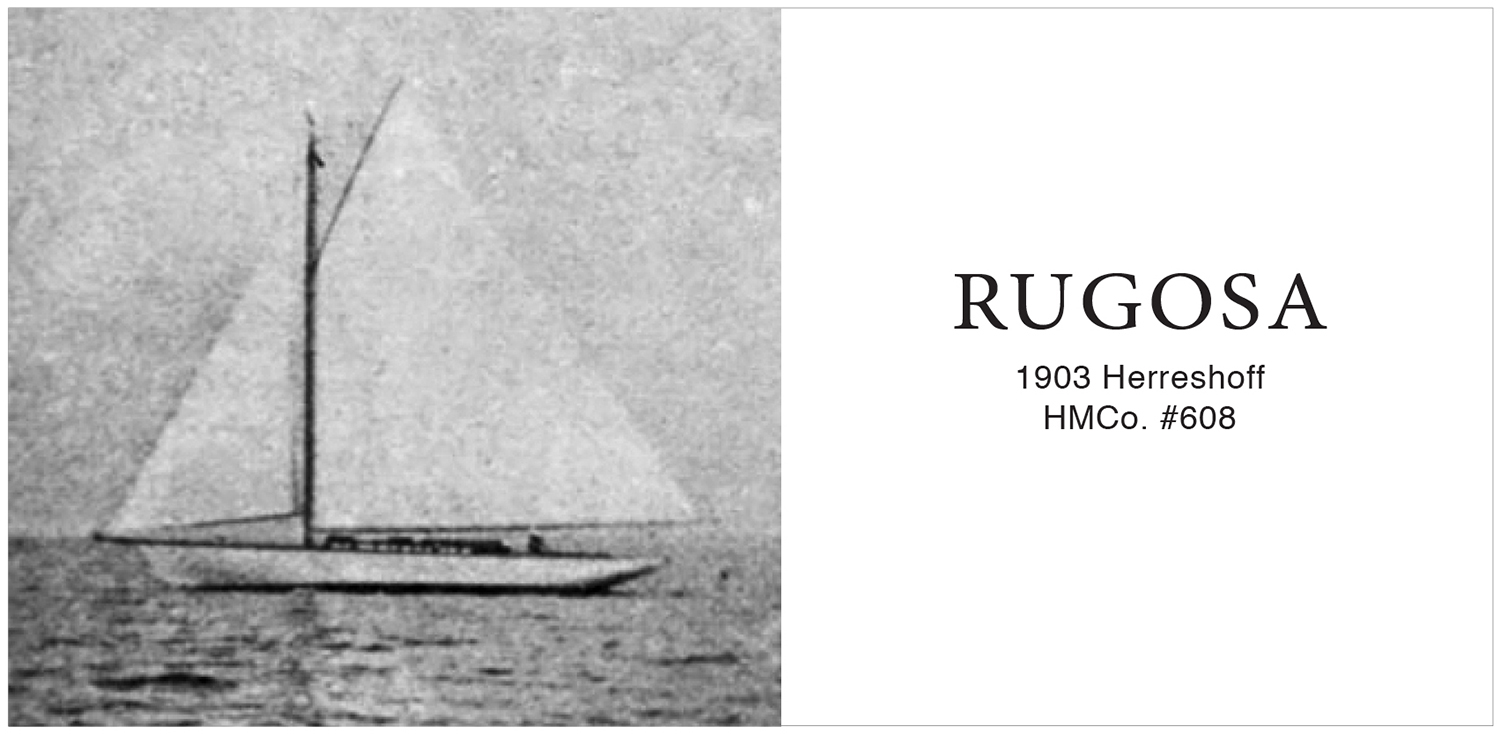 — RUGOSA —
Artisan Boatworks is seeking an ambitious, passionate owner interested in rebuilding RUGOSA.
In yacht design every measurement is a compromise, and this last candidate is one I recently discovered. This boat's first owner (who commissioned the design), the Buzzards Bay 18s and Buzzards Bay 25s were deemed a bit too small to feel comfortable in a fresh breeze with a few feet of chop, and they both lacked the space to sit comfortably down below and make tea on a rainy day.
This client planned rarely (if ever) to be sleeping aboard so a New York 30 or a Bar Harbor 31 would be pushing the limits of what he and his partner felt comfortable handling without assistance.
Enter HMCo #608 RUGOSA, built in 1903. At 38 ft. 10 in. on deck, she is five feet shorter than a NY30 with correspondingly less sail area and offers a wonderfully cozy interior with space for retrofitting an inboard diesel. RUGOSA strikes me as a perfectly proportioned and modest balance between a simple daysailer and a powerful racer.
She's located in California in derelict condition and would require a total restoration.
Don't miss this incredibly rare opportunity to own a piece of sailing history. For a detailed cost estimate and restoration timeline contact Artisan Boatworks at (207) 236-4231 or info@artisanboatworks.com