Career Opportunities with Artisan Boatworks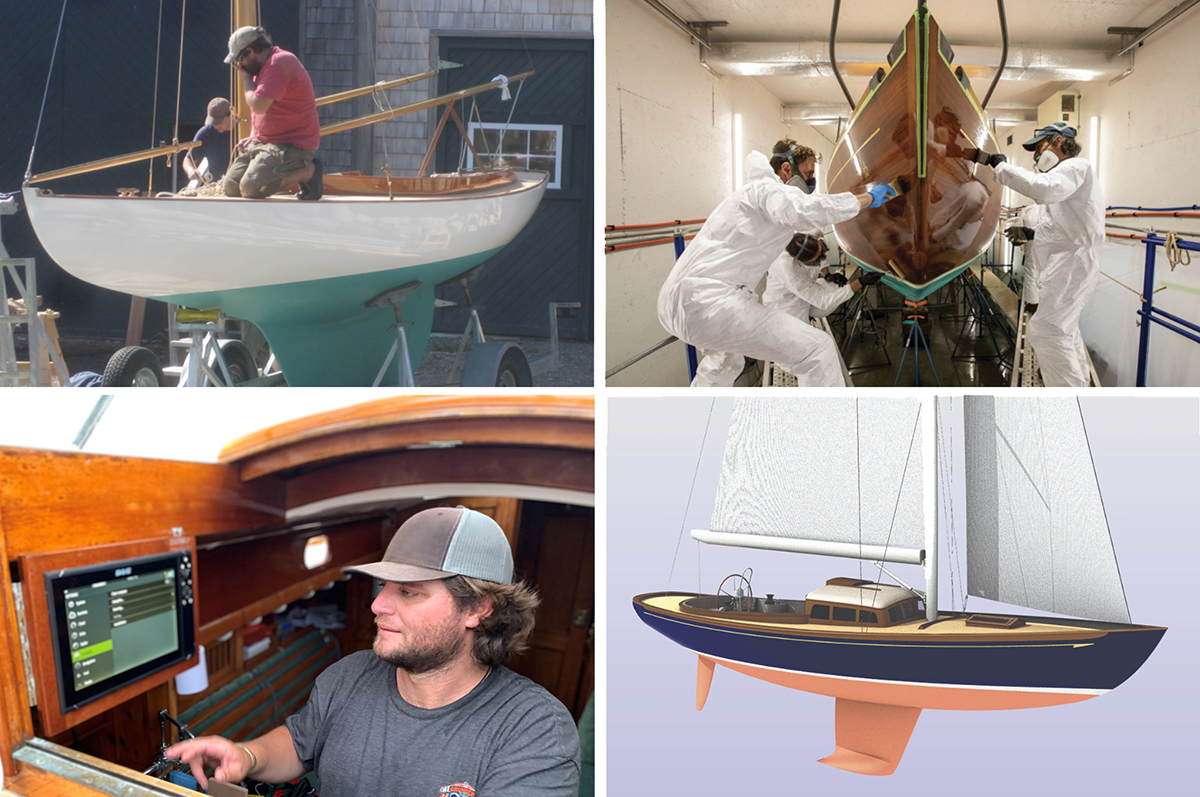 NEXT PROJECT: 39 ft Stephens Waring Daysailer
NOW HIRING
• WOOD/EPOXY BOATBUILDER
• BRUSH PAINT/VARNISHER
• SAILBOAT RIGGING
• SYSTEMS INSTALLER
– Consistent variety of great projects for great clients
– Clean, bright, well organized work space
– Friendly culture, flexible hours, work/life balance
– Excellent pay and full benefits – plus summer break
– Progressive year-round community with great schools, affordable housing,
and you can ride your bike from the chair-lift to the harbor
Artisan Boatworks in Rockport, Maine is looking for talented and motivated individuals to join our vibrant team of accomplished boatbuilding, restoration, and maintenance professionals. For two decades, our dedicated crew has built more licensed replicas of Herreshoff designs than any boat builder since HMCo closed its doors in 1944.
As an integral member of our team, you'll be working with some of the best in the industry. You'll enjoy consistent and rewarding projects, a flexible family-friendly work schedule, excellent compensation, and benefits – including health insurance, retirement, vacation, and holiday pay.
Outside of work, you will love our progressive year-round community, affordable housing, great schools, and the only ski mountain on the east coast with a view of the ocean! Penobscot Bay has some of the best sailing in the world, and the restaurants, museums, and lifestyle in mid-coast Maine continue to attract young families who share your passion for all things beautiful.
Contact us today to arrange a confidential interview and to learn more about
upcoming projects and pay rates.
Applicants must have at least two years professional experience.