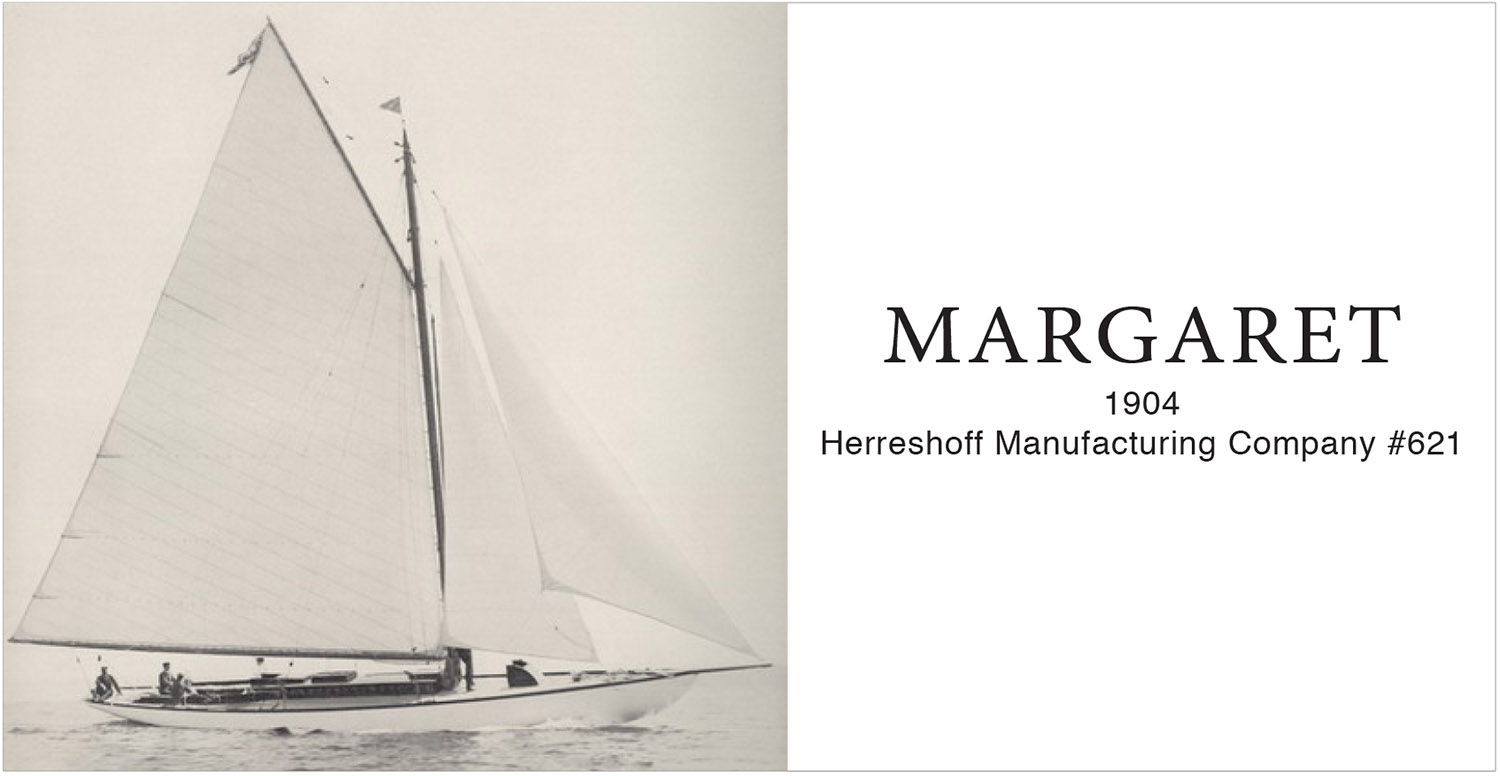 — MARGARET | HMCo. #621 —
Artisan Boatworks is seeking an ambitious, passionate owner interested in rebuilding MARGARET.
MARGARET (HMCo #621) was launched in June of 1904, and at 56 ft. 5 in. on deck is notably larger than the New York 30s, Bar Harbor 30s, and Buzzards Bay 31s that were built around the same time. MARGARET and her twin sister COCK ROBIN II were not designed to fit a particular racing rule, and thus represent N. G. Herreshoff's very best ideals for a combination of cruising and racing ability.
In an article from WoodenBoat magazine, Maynard Bray points out that although her interior layout is similar to the aforementioned designs, "she's much more sumptuous; having chests of drawers, glass-fronted lockers, pull-out settee/berths; boarding stanchions and a ladder; davits both port and starboard for small boats; wheel steering; and best of all, four fluted columns that define the main cabin's seating." Another significant difference is her six feet of headroom throughout the length of her cabin, as opposed to 5 ft. 6 in., which was the standard of the day.
To return MARGARET to her former glory will require a full restoration, but I can't imagine a better combination of cruising comfort, racing ability, and downright class.
Don't miss this incredibly rare opportunity to own a piece of sailing history. For a detailed cost estimate and restoration timeline contact Artisan Boatworks at (207) 236-4231 or info@artisanboatworks.com