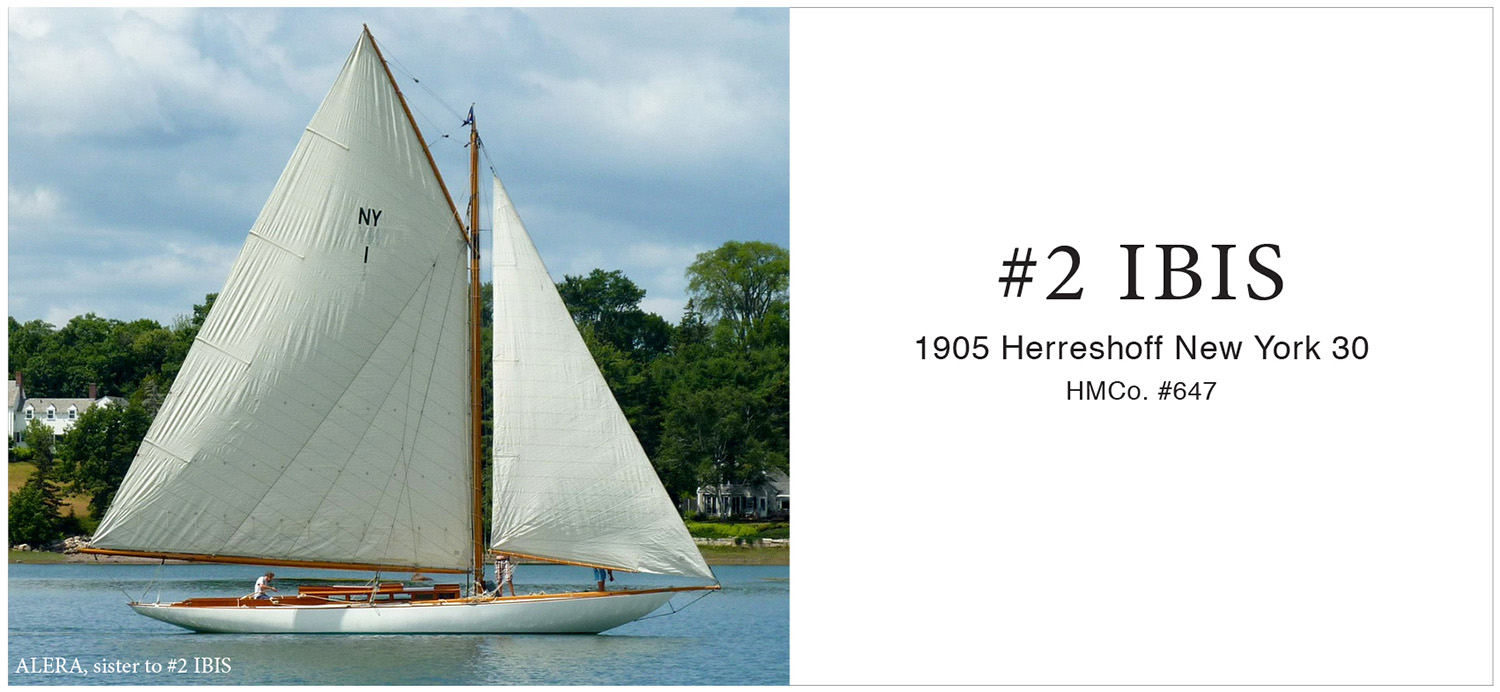 — #2 IBIS | New York 30 —
Artisan Boatworks is seeking an ambitious, passionate owner interested in rebuilding #2 IBIS,
a classic Herreshoff New York 30.
Of all the Herreshoff racing classes ever built, the New York 30s built in 1905 are perhaps the most celebrated; claiming the highest percentage of surviving boats relative to the number built. They were the first one-design class built to N.G. Herreshoff's Universal Rule, which yielded a more sea-kindly hull shape with shorter overhangs and sharper ends at the waterline. New York 30s are reported to rarely require reefing, and we know of at least one that is regularly single-handed! With regard to modern-day classic rating formulas, the NY30s continue to place near the top on corrected time – both here in the Northeast and in Europe.
#2 IBIS (HMCo #647) is New York 30 #18 currently awaiting restoration. For more information on the New York 30s and a virtual sail, check out a great video by OffCenterHarbor.com: https://www.youtube.com/
Don't miss this incredibly rare opportunity to own a piece of sailing history. For a detailed cost estimate and restoration timeline contact Artisan Boatworks at (207) 236-4231 or info@artisanboatworks.com