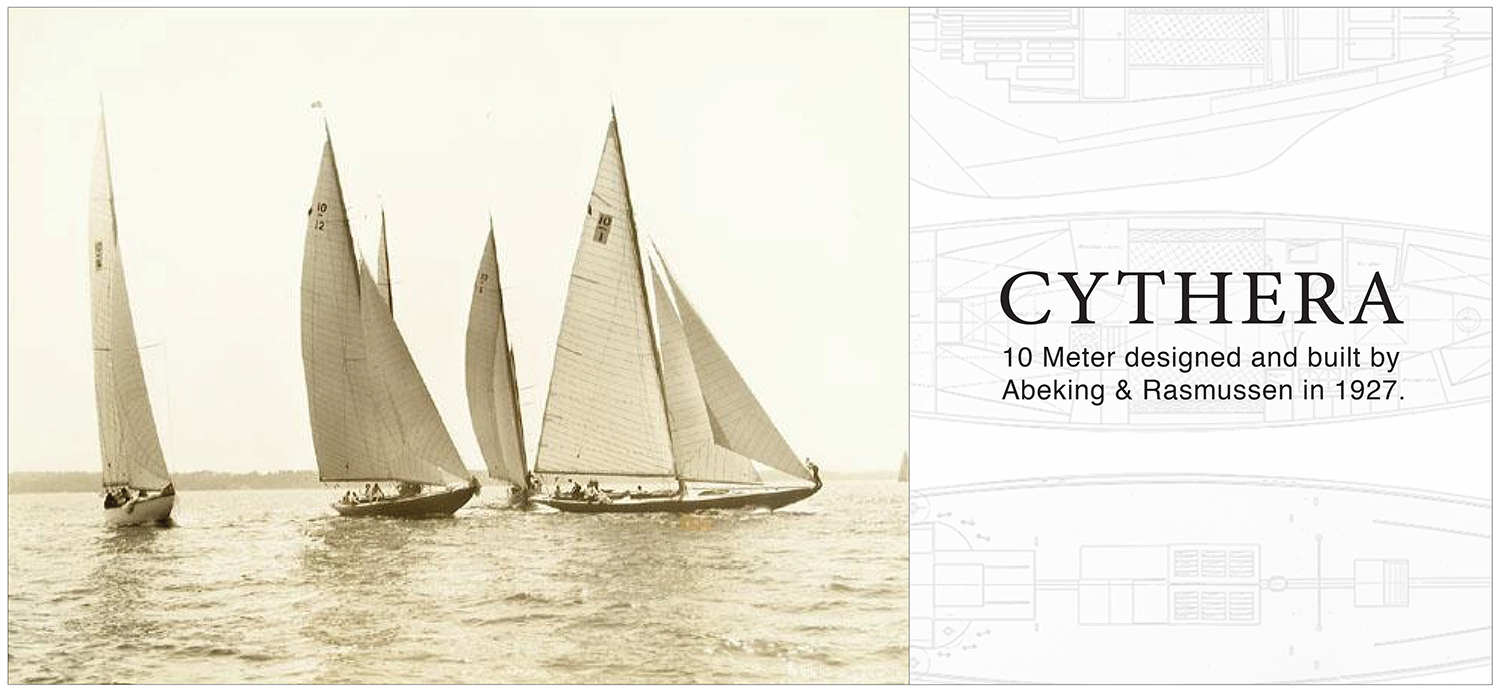 — CYTHERA | 10 METER —
Artisan Boatworks is seeking an ambitious, passionate owner interested in rebuilding CYTHERA (Ex FALCON); one of 7 original 10 Meters designed by Starling Burgess for members of the New York, Corinthian, and Seawanhaka yacht clubs; and built by Abeking & Rasmussen in 1927.
CYTHERA's proud owners have included well-known yachtsmen like W. A. W. Stewart, Alexander Morgan, and Winthrop Aldrich.
It has been said that the Burgess 10 Meters have more attractive lines and more speed for their size than their more popular 12 Meter kin. Arguably the 10 Meters provided as much excitement as the 12 Meters for significantly less maintenance cost and requiring fewer crew.
CYTHERA's hull was cut up in 2001, but the deck hardware, ballast keel, and spars are intact. What a wonderful opportunity to build a brand new hull without the usual inefficiencies and constraints of a restoration — while preserving the pedigree and historical value of the original!
Beneath her 59-feet of uninterrupted flush deck will be a private owner's cabin with two large single berths, a main saloon with settee berths, and a fo'c'sle with two pipe berths. And above, her spruce spars and stainless rigging support 1,500 square feet of sail.
CYTHERA would make a fierce competitor on the classic racing circuit, and be equally pleasant for family day sailing and cruising. She is sure to turn heads in any harbor! Please reach out to discuss this unique opportunity to re-build her to her former glory.
Don't miss this incredibly rare opportunity to own a piece of sailing history. For a detailed cost estimate and restoration timeline contact Artisan Boatworks at (207) 236-4231 or info@artisanboatworks.com